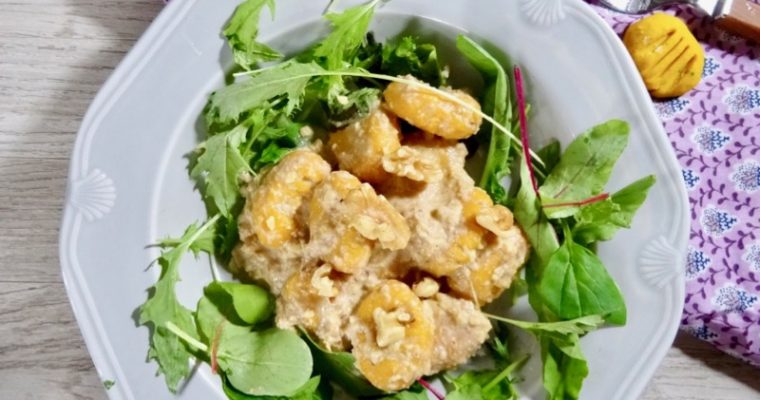 This pumpkin gnocchi is a perfect dish to enjoy autumn deliciousness.
Healthy probiotic rich miso adds extra flavor and aroma to the creamy walnut sauce and you will be surprised how amazing it tastes!
It is made gluten free, vegan, egg free and dairy free and is perfect for those who has wants to enjoy tasty dish while having dietary requirements.