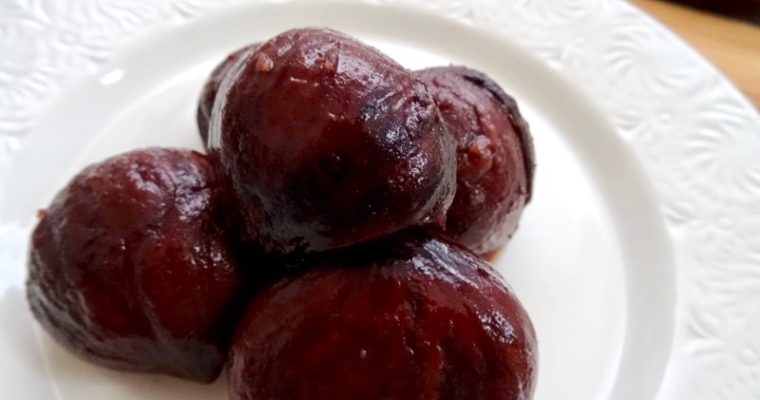 Healthier makeover of Japanese Autumn favorites, Chestnut compote made low sugar using sucanut sugar.
Polyphenol-rich chestnuts' brown membrane (渋皮) adds extra benefits to this compote as antioxidants as well adding nice and rich flavor!
Great to be used in baking such as muffins, tarts or scones or be eaten by itself of course.
Try this healthy chestnut compote and cerebrate autumn deliciousness!