How to connect with your true nature? – Trek to Mt. Kita-dake
Do you feel disconnected?
Do you feel that need to 'escape' from busy life and want to feel peace in your life? 
Do you feel you need to refresh in the nature but have no time to have a break?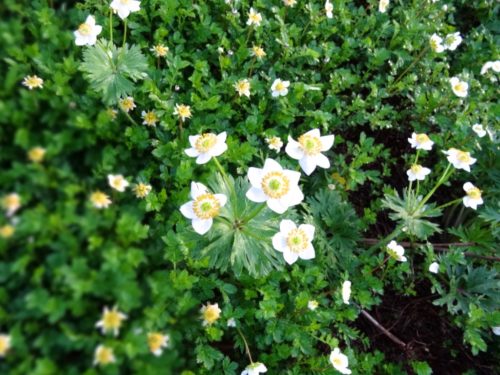 Living in the busy modern life with full of distraction and stimulation – work, medias, people, and long 'to do' lists…- it is easy to get disconnected from your soul or 'true self' having the sense of  getting lost.
So what happens when you become disconnected ourselves, your deeper selves?
You may express signs like these…
You would feel lonely and isolated.
You would feel anxious and depressed.
You would e more likely to engage in unhealthy behaviors such as smoking, over-drinking or using drugs to distract yourself.
You always compare with other people feeling you are not good enough.
You feel the life is meaningless  or task-driven.
You are disappointed with your life.
You feel that you works hard to "fit-in", meet the "standards' but feel impossible to achieve so.
You suffer from various vague symptoms that is hard to specify such as, chronic fatigue, pain, weight gain or loss, skin rash or digestive problems etc…
It is well known that nature is one of the best way to 'reconnect' with your true essence (hence my blog is named). 
 From dinamic interaction like trekking in the mountains and swimming in the ocean to smaller, daily awareness and practices such as feeling the breeze, noticing the sun, and smelling the flowers….
Nature has been such a huge influence to my spiritual growth.
But other than nature or popular 'spiritual' exercise like yoga, breathing or meditation there are things that help you connect with your deeper self like nature does.
And recently I encountered with something that had huge influence on my spiritual reconnection. 
I would love to share my experience with you!
(This is my personal experience and opinion. I do hope that it can resonate you but please understand everyone's experience is different. 
Last weekend I went to Mt. Kita-dake, a second highest mountain in Japan.
It is one of Japanese Alps mountains which  are absolutely beautiful and I adore so much.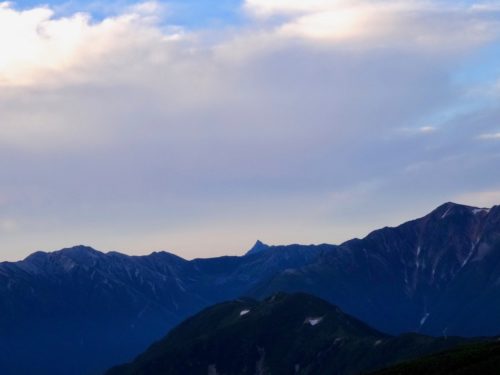 Not only they have magnificent view but also you will feel special energy when you go there, like an energy of nature, energy of ground, and energy of universe that lets you connect with deep within.
I love Japanese alps especially because they have various faces as you go along the way, starting from deep forest with beautiful moss, flowers, birds, rivers and as you go higher up reaching 'forrest line' you will see manly face of rocky surface, alpine plants and magnificent view of surrounding mountains.
Anyway, to go straight to the result of this  trek to Kita-dake, sadly we were forced to  give up the two third of this trek by dangerously strong wind and heavy rain.
But fortunately, in spite of unpromising weather forecast we managed to climb up in the beautiful mountain forrest to the first mountain hut without getting caught in the rain.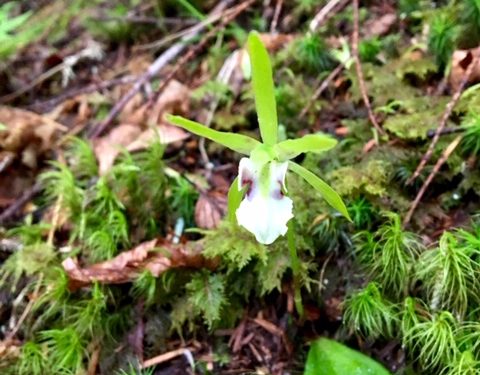 We were welcomed by the friendly staffs of Shiraneoike hut (白根御池小屋), which was such a relief after a few hours of challenging trail up the steep, forested spine of Kita-dake.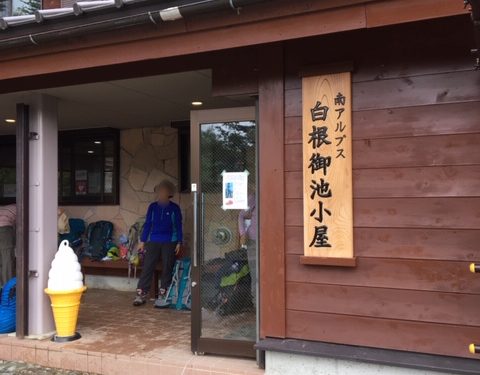 After early dinner at 4:30pm,  we had unexpected announce by the staff of the hut that there will be a live concert.
  It turned out that they have annual concert that has been active for 6 years by Yasuyuki Yamazaki, who is a music producer as well as  a player of Shino-bue ( a Japanese traditional bamboo-made instrument that looks like flute) and other folk whistle instruments . 
I have never heard of this guy or, to be honest, did not have particular interest in the instrument but out of curiosity we headed and waited in the dining room.
He came in and I recognized him right away. He was the guy who was sitting in front of me across the lounge earlier ,drinking and talking passionately with people. 
And the concert began.
He played mostly his own musics and a few of other famous ones with Shino-bue and other several different whistle instruments.
And they were just WOW…
It was like, "my eyes are fixed on him play, my ears are catching every bit of the sound and cannot think anything" kind of feeling. 
It was emotional, touching and yet, powerful and up-lifting in a way that I had never experienced , at least the music played just with the instruments without lyrics. 
The musics that he played  were soft and delicate but has powerfulness that took over my heart.( and apparently many other's)
It was like the sound that he made through his flutes let me connected with my soul and purified it.
I assume that most of you must have experienced this experienced similar feeling , whether through music, paint, photography, dance and other arts or may be nature. 
Music and other arts are our most powerful gateways to connect to our spiritual nature. And his music was exactly what I felt that way.
After his live concert, I bought his album called "森羅万象(All Things in Nature)" and have been listening almost everyday since that day.
Living in one of the world largest city of Tokyo, it is natural to get disconnected with myself, my true self and get caught in the  thoughts 'should I?', 'shouldn't I'  and other stressful thought cycles. 
I find that listening to his album it has giving me similar experiences as nature does to me. 
Feel centered, grounded, calm, relaxed and energized at the same time.
Arts are direct expression of souls of the artists, 
and I believe that when  your soul energy and the arts of the particular artist vibrate at the same frequency, we get strongly attracted to that art  reconnecting us to our essence.
In Japanese, we often say " brush up your five senses" (Gokan wo migaku) to make your life experience richer.
I had never thought about it very carefully but now I think that by 'brushing up' five senses your six sense will also be brushed up, which is connecting your true self.
SO what you can do to brush up your five senses?
Actually there are tons of things you can do!!
See
– enjoy arts (paints, sculpture…), appreciate view of nature(sky, flowers, mountain views, starts…)…
Smell
– essential oils, food, flowers, trees, forrest…
Taste
– eat natural food, use less sauces or seasonings to really taste the ingredients…
Hear
– listen to the music, hear the sound of breeze, waves of ocean, and the birds…
Touch
– hug people!!, get massages, blind yourself and enjoy the softness of your clothes, blanket or shawl…
The key is to take time, be in the present moment and do them mindfully to really FEEL it not just do the act mindlessly.
And I would love to share one of my favorite Yasuyuki's music here.
I was very thrilled to find his album "all things in nature(森羅万象)"  in Amazon.com because that means that it is available outside Japan too!
I would love to know your experience with his music so please feel free to send me a message in a comment section.
And let me know what is your favorite things to do to connect with yourself.  Do you have any exercise to do so?
Let me know, I look forward to hear from you!!
This post may contain affiliate links. It means that if you purchase products through that links, I get small commission from the company. You will not lose anything by doing so!
---
---