Shio-koji turmeric chicken
This turmeric chicken is so tender and is of full of Umami (rich flavor) thanks to magical power of Shio-koji, a Japanese traditional fermented seasoning.
Not only this easy dish is delicious but also is digestive friendly and you can experience antioxidant benefit from Turmeric!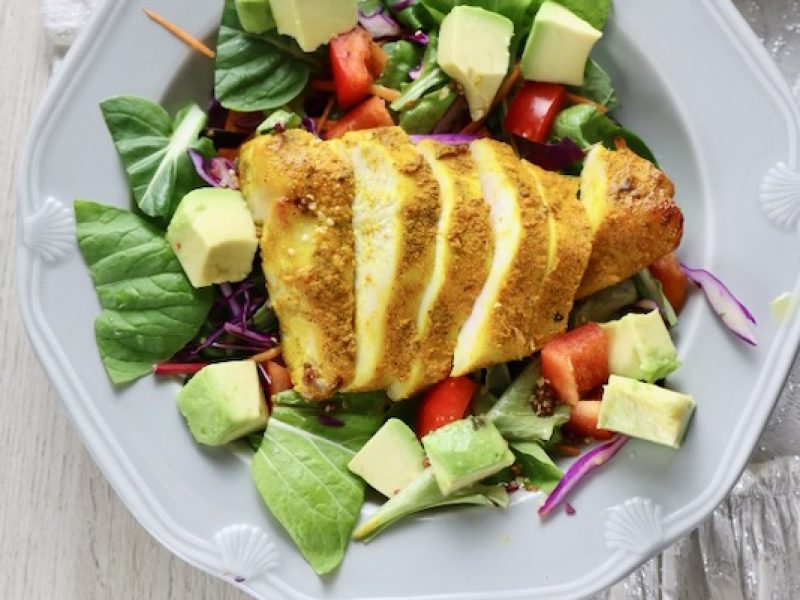 One of the best 'discovery' since I started to pay attention to Japanese traditional foods especially ferments, is Shio-Koji.
It has become very popular item for cooking in Japan especially last several years for its versatile purposes. 
So what is Shio-koji?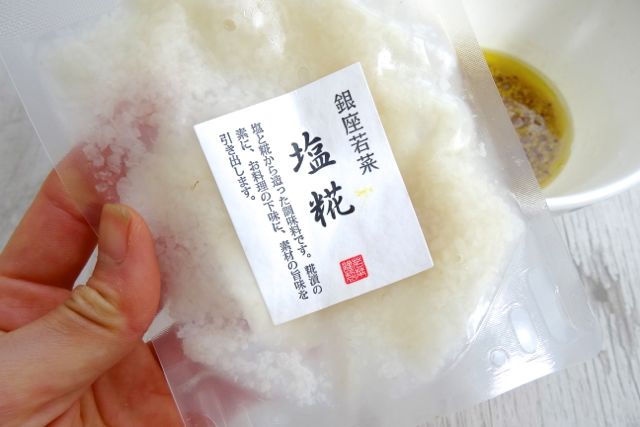 It is one of traditional Japanese fermented foods  that is usually used as a seasoning to marinate, tenderize, enhance the Umami (the flavor) or richness of the food.
Miso and soy sauce would be  two of  well known Japanese fermented foods and probably many of you have either tried to use or eat them in some way.
But unless you are dedicated follower of Japanese traditional food or have been to Japan, you may not have even heard about it.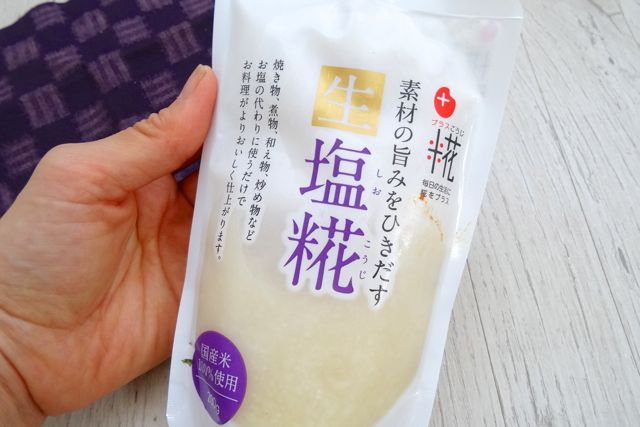 It is made by fermenting the mixture of Rice koji (米麹; Kome-koji), walt and water. Yes, just that!
(to understand what is  米麹;Kome-koji, check this article under "2. AMAZAKE MADE WITH RICE-KOJI)
Also you can buy premaid Shio-koji at chilled section in the supermarket in Japan. If you live outside of Japan, you may be able to find in your local  Japanese or asian stores or if not, you can buy Shio-koji  HERE  on Amazon.
Just make sure to buy 'Nama Shio-koji (literally means "raw" shio-koji) not "koji" itself which is the starter for making Shio-koji.
If you want to make your own you will need "koji" though!)
So why Shio-koji has become so popular?
Works as all purpose seasoning;
As I described above, Shio-koji involves fermenting process, which creates many enzymes including protease, amylase, lipase (digestive enzymes for protein, carbohydrate and fats respectively) as well as many nutrients.
Due to these enzyme activities, protein rich food such as meat, chicken and fish increases the flavor (Umami) and becomes tender, and carbohydrate containing food such rice increase sweetness.
It also helps preserve the food longer.
Health benefits of Shio-koji;
Shio-koji has many healthy benefits as well due to its nutrient contents, enzyme activities and just being as probiotic.
These benefits includes, but not limited to;
increase metabolism, healthy skin and hair, increase energy level (B vitamins)
fight with stress and help you relax ( GABA)
Healthy gut ( being probiotic, oligosaccharide in Shio-koji- the food for your friendly 'gut bacteria'!)
support your immune system, increase metabolism, support your hear health (essential amino acids)
Glowing skin while keeping its moisture (α-ethyl glucoside, Kojic acid)
In short,  Shio-koji makes food delicious and make you healthy!!
The varieties of the dish using Shio-koji can be unlimited but you are first user of Shio-koji, you may want to try simple recipes like this "Shio-koji Turmeric Chicken" or just plain grilled chicken/ meat/ pork/ fish to see its "magic".
I'll experiment and share more recipes using shio-koji so please stay tuned!;)
So about this "Shio-koji Turmeric Chicken".
It is simplest recipe you can make that results in the best taste.
Simply you marinade the chicken in the mixture or Shio-koji, garlic, coconut oil, turmeric and pepper for 6 hours and grill it.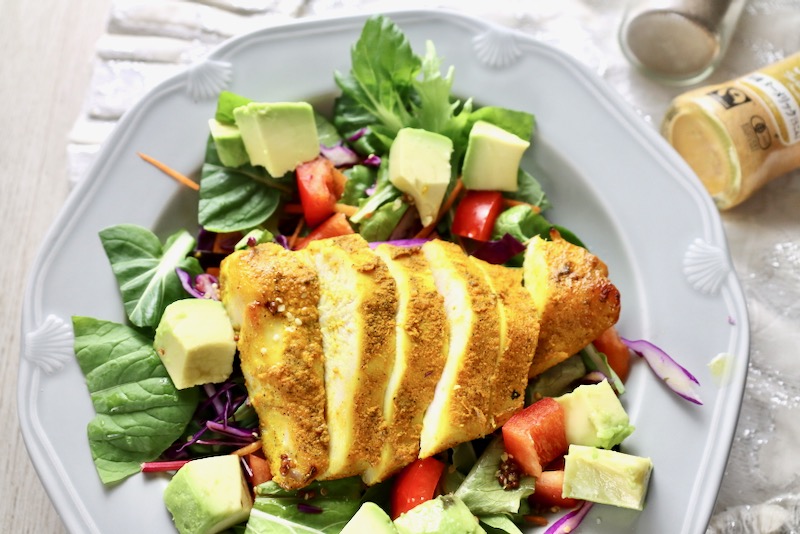 Health-wise, this dish (or any recipe that has Shio-koji) is digestive friendly because Shio-koji helps breakdown the protein in the chicken, which create the tenderness.

And turmeric.

Turmeric contains a compound called curcumin which has been shown to have powerful anti-inflammatory effects and is very strong antioxidant. 
If you want to experience the magic of Shio-koji, the rich flavor of the chicken and the health benefits of the turmeric, go find the shio-koji and try making this dish!
Shio-koji 塩麹 turmeric chicken
This Shio-koji tumeric chicken is not just easy to make. It is tender and is of full of Umami (rich flavor) thanks to magical power of Shio-koji, a Japanese traditional fermented seasoning. Not only it is delicious and easy to make but also is digestive friendly and you can experience antioxidant benefit from Turmeric!
Servings
2
chicken breasts
Ingredients
Marinade
3

tbsp

Shio-koji

1/2

tsp

turmeric

1/4

tsp

black pepper

1

tsp

coconut oil

-

extra virgin

1

clove

garlic
2

small chicken breast

-

boneless, skinless
Instructions
To make the marinade, whisk together shio-koji, coconut oil, garlic, turmeric, and black pepper until combined.

To marinade the chicken place the chicken in a glass bowl or container, pour marinade over top of chicken until completely coated.

Marinate chicken in the fridge for about 6 hours or overnight to let the enzyme acitivity of Shio-koji tenderize the chicken.

Place chicken on a preheated grill and grill for about 5-6 minnutes both sides or until chicken is cooked through .

Alternately you can bake chicken breasts in the oven at 210℃ (400 °F) for about 20 minutes, or until chicken is cooked through.

Move the chicken onto the plate and enjoy!
Notes
Shio-koji

can be found in your local Japanese grocery stores or on Amazon.
Do not forget to add black pepper because it helps the absorption of active compound of turmeric, curcumin.
Shio-koji marinated chicken keeps the tenderness even after saved in the fridge so you can make extra serving to have it for next day lunch. 
This post may contain affiliate links. It means that if you purchase products through that links, I get small commission from the company. You will not lose anything by doing so!
---
---