Asian chicken ball plate with tofu noodles
Tender and flavorful chicken balls using tofu.
It is quick and easy to make too! These chicken balls are great as a main dish for dinner, to go lunch as well as breakfast.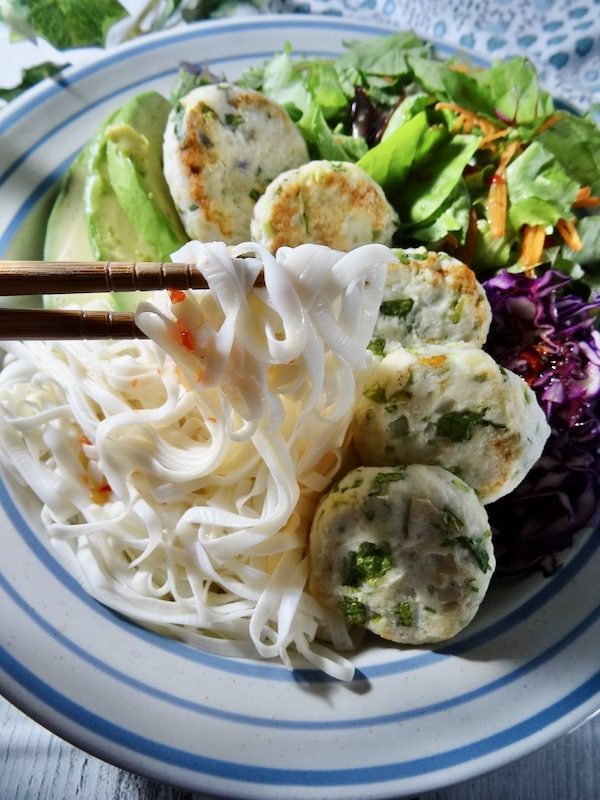 I was shopping in my local store and found this Tofu noodle.
And I thought " a noodle made with tofu?! I need to try it out!"
 "low carb diet" has  become a THING recently in Japan and we started to having more low carb products (unfortunately it is more for the "marketing" rather than for our health though…)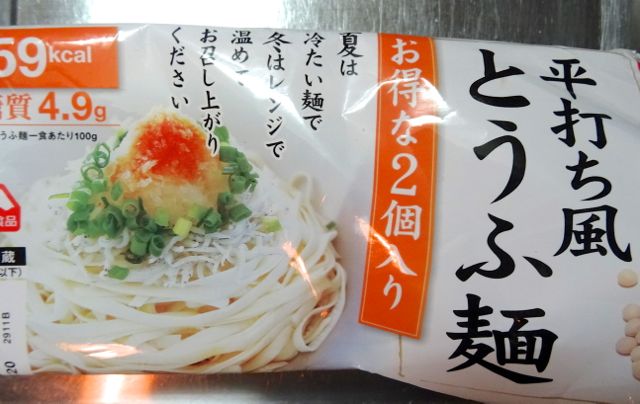 Anyway… and  instantly I figured out how to eat it.
With these beautiful ASIAN CHICKEN BALLS!
These chicken balls are one of my go to meals when I get stuck with what to have for dinner.
This chicken balls are packed with asian flavor of cilantro and are great as main dish for dinner, to go lunch, snacks or even for breakfast!
What is special about my chicken balls is that I use tofu as on of binding agent. Is that interesting? Most meatball recipes use eggs as a binding agent but I usually make only a small batch and would not like to have egg leftover. 
So I use tofu together with potato flour to 'bind' and they work just great! Tofu does really good job to make the balls tender.
I use same method for fish balls or other meatballs too.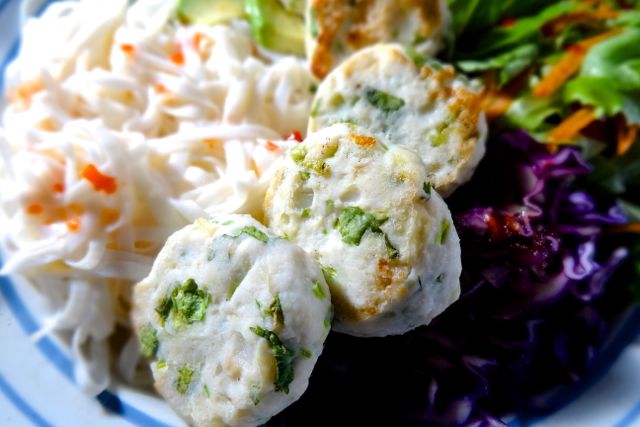 In Japan they sell small package of tofu (150-200g) and I use half of it to make two servings of chicken balls.
For leftover tofu, you can use it for miso soup, tofu scramble, stir fry and many other dishes!
Just make sure to use non GMO tofu when you purchasing it as many soy products can be GMO and you don't want that in your body.
Of course you can eat them on their own but also you can add the sides such as rice, rice noodle, potato  or sweet potato if you follow paleo. 


For the sauce I made quick Vietnamese style sauce with sweet chili and fish sauce. 
They were perfect combination and I enjoyed my tofu noodle which was like rice noodle. 
Are you considering what to have for dinner tonight? 
Then try out this asian chicken balls and let me know how you like it!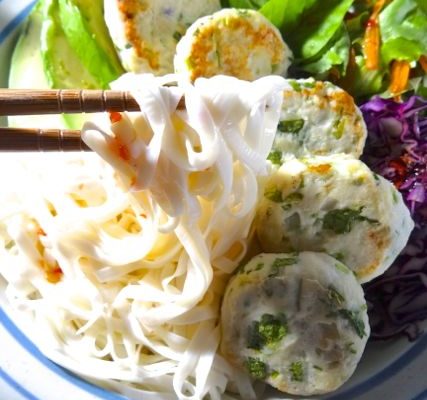 Asian chicken ball dish with tofu noodles
A balanced complete dish with greens and anti-inflammatory vegetables, healthy fats of avocado and flavorful chicken balls!
Ingredients
200

g

Minced chicken

60

g

Firm tofu, drained

¼

Onion

-

Choppoed

1

cup

cilantro

-

chopped

1

clove

fat garlic

-

grinded

2

tbsp

potato starch

-

for paleo friendly version, tapioca starch or arrowroot

½

tsp

sea salt
For the sauce
3

tbsp

Sweet chilli sauce

4

tbsp

apple cider vinegar

1

tsp

fish sauce
To assemble;
2

cups

baby leaves

½

carrot

-

shredded

½

red pepper

-

sliced

1

cup

red cabbage

-

shredded/sliced

½

big avocado

2

servings

tofu noodles

-

option; rice noodles, zucchini noodles... or any of gluten free noodles of your choice
Instructions
In a bowl, mix chicken, onion, crushed tofu,cilantro, cilantro, starch and salt until all ingredients are well combined.

Form bite size chicken balls. Place balls on oil coated foil and grill for 15 mins. In halfway through, flip the chicken so that both sides get equally grilled.

While chicken is cooked, prepare the rest. Combine all the ingredients for the sauce in a small ball and set aside. Place the vegetables and the noodle of your choice in a large serving bowl.

once the chicken balls are ready, place them onto the noodles and drizzle the sauce over the dish.
Notes
You can easily double the recipe for bigger serving or to freeze them for later use. 
They are great for healthy lunch box, breakfast, or even for a snack! Enjoy them with rice, gluten free buns or by themselves. 
---
---